Top Ten Tuesday is a weekly list making meme hosted by The Broke and the Bookish, and it's one of my favorite things about book blogging! Each week is a fun new topic for us all to flail over, and I love creating my own list just as much as I love perusing everyone else's! I've found both amazing books to add to my TBR pile, and amazing people to add to my life!
This week's topic?
Top Ten Books That Were
Recommended To Me
---
---

Maybe in Another Life was a book that I had heard bits and pieces about from a lot of places, but the three bloggers I credit with finally convincing me to pick this one up are Hannah @ So Obsessed With, Jamie @ Perpetual Page Turner, and Lauren @ Bookmark Lit.
---
I first saw Gillian @ Writer of Wrongs and Jamie @ Perpetual Page Turner freaking out about this Summers at Castle Auburn on Twitter, and let's just say my interest was PIQUED. This was one of the first tweets I remember seeing about it:
which then turned into me saying this about the book:
In short, THAT IS A BOOK WORTH READING.
---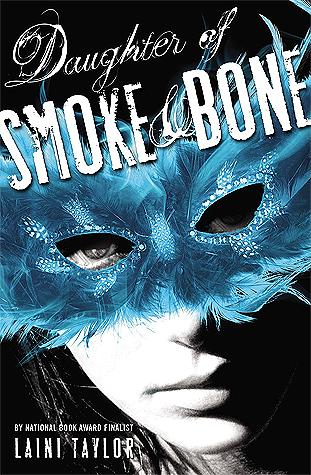 Daughter of Smoke and Bone was a book that I had put on this Top Ten Tuesday (aka books I'll probably never read), and a few of my friends (rightfully) lost their minds. Enter Jessie @ Ageless Pages Reviews – she was completely taken aback that I hadn't read this one yet, and rightfully convinced me to give it a go! (Side note: LOVED IT)
---
Daughter of the Forest is so beloved in the community that it would be really difficult to just name one person that has recommended it to me, but the most notable is Alyssa @ Books Take You Places (who recently got an amazing tattoo of the Sevenwaters family crest!!) She is so passionate about this entire series, and once you start reading it you can immediately see why. If you've never read this book, it is more than worth your time.
---
OOF – who isn't talking about This Adventure Ends right now?! If you haven't heard anything about it yet, I urge you to follow Gillian @ Writer of Wrongs, Alexa @ Alexa Loves Books, Angie @ Lady Knight Reads, or Jessie @ Ageless Pages Reviews – they all talked this book up SO well I couldn't help but read it!! (It also resulted in this review, which was way more personally thought provoking than I anticipated!)
---
---
Dark Unwinding | Romancing the Duke | Unspoken | Grounded | Every Breath
Okay, I'll be short and sweet with this part … if Morgan @ Gone With The Words recommends a book to you, just do yourself a favor and move it to the top of your TBR immediately! She has quite honestly never let me down, and I find myself re-recommending these books to people all the time! (Especially The Dark Unwinding … if I have never yelled at you to read that book/duology, then we haven't talked enough.)
But seriously, if she tells you to read something, just, well:
😉
---
Has anyone ever recommended any of these books to you? Can you think of something else to recommend to me, if you know that each of these books got 4-5★?

Let's talk!