Here are the rules:
Thank the blogger who nominated you to make your own burrito bowl, linking back to their site.
Answer the tag questions.
Tag 5 others to create their own bowl!
Food coma.
---
THE INGREDIENTS
 RICE | The Foundation – The book that got you into reading
I found Patricia C. Wrede's Dealing with Dragons when I was in sixth grade. I spent a lot of time perusing the school library, and randomly came across this title. I was immediately intrigued because of the cover, and then the synopsis hooked me even further: "Cimorene is everything a princess is not supposed to be: headstrong, tomboyish, smart – and bored." This was such a wonderful book, and it was the beginning of what ended up being a (so far) lifelong love with fantasy series!
---
BEANS | The Filler – The book with a whole lot of nothing
The Wild Things by Dave Eggers did not work for me. I have always loved Marcus Sendak's Where the Wild Things Are, and I was absolutely blown away by the film adaptation … but Dave Eggers' novelization just did absolutely nothing for me. I felt like it was a book full of almost maybe getting somewhere, but nothing really happening. And all these years later, I really have no memories of it, other than an overwhelming desire to not really recommend it to anyone. Basically? Meh.
---
PROTEIN | The Building Block – A book quote to live by
I had been hearing about Laini Taylor's Daughter of Smoke and Bone series for ages, and I was never particularly intrigued (look, I don't know why, okay? Obviously I'm an idiot.) I decided to pick it up this year after seeing glowing recommendations from people like Laura and Hannah, and OMG was I anything but disappointed! This entire series was just gorgeous – lush, beautiful, lyrical, poignant … wonderful. If you can say one thing about Laini Taylor's writing, it's that she has amazing world building. If you can say another, it's that her writing is gorgeous. I was particularly blown away by this quote.
---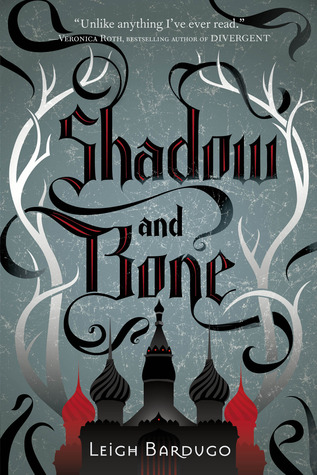 FAJITAS | The Crunch of Texture – A book with immaculate world-building
Shadow and Bone by Leigh Bardugo is the opener to such an intriguing YA fantasy trilogy series, and I was in love with it from pretty much the first page. I was so overwhelmed with all the wonderful world-building, and how Leigh Bardugo manages to keep all of these things straight in her mind just astounds me! It was also seriously just so intriguing – all of the Russian elements and mythology was so unique and definitely appreciated given how many tropes are present in YA fantasy books! (Not that this book doesn't have it's share of a few tropes, but I didn't mind them as much 😉
---
SALSA | The Dance of Flavor – A book that kept you on your toes
A Spark Unseen by Sharon Cameron was a book that was recommended to me by Morgan, and I am SOOOO grateful to her for sending this (and the first in the duology, The Dark Unwinding) to me two Christmases ago. It took me a while to actually sit down and read them, but once I did I was HOOKED. The first book is a gothic fiction (sort of like Rebecca, Jane Eyre, etc?), but the second one is a WHOLE other thing! It literally starts with a bang and does not let up the entire time – I think I read the entire thing in a day!
---
CORN | The Explosion of Sweetness – A memorable scene with friendship/romance
Rooftoppers by Katherine Rundell is literally one of the absolute sweetest books I have ever read. My camera roll was fill to the brim with pictures of conversations that happened in this book. It's not exactly a romance, at all – it's more of a familial love story – but if you're looking for sweet this book absolutely has you covered. Charles adopts baby Sophie after she is found floating in a cello case in the English Channel (shipwrecked, not just like a random occurrence of a child floating in a cello case in the English Channel), and thus begins one of the most beautifully unconventional family stories I've had the pleasure of reading in a very long time. It's full of beautiful quotes like this:
"Perhaps, she thought, that's what love does. It's not there to make you feel special. It's to make you brave. It was like a ration pack in the desert, she thought, like a box of matches in a dark wood. Love and courage, thought Sophie—two words for the same thing."
---
CHEESE | The Bond of Calcium – Two characters from different books you wish could be friends
While I was trying to figure out who I thought would be perfect bookish BFFs, I found that I was picking a lot of characters from different books written by the same author (which actually made a lot of sense, because the characters that they write in separate books would probably work really well together!). Then I came across Bitterblue, and immediately thought of Princess Cimorene from Dealing with Dragons! They are both unconventional princesses, and I think Cimorene could help Bitterblue come to terms with that (and also give her a bit of YOU DO YOU mentality, which Bitterblue desperately needs!) 
---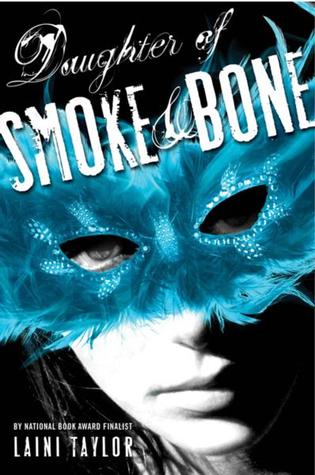 SOUR CREAM | The Tangy Topper – The quirkiest character you've ever read (protagonist or supporting)
I know that I've already featured Laini Taylor's books already on this post, but I've got to mention her again – this time for her characterization. The character of Zusanna, the MC's best friend, was PERFECT. I loved everything about her feisty-ness, both in her personality and in her love and protection of her friends. She was laugh out loud funny (and I'm one of those people that doesn't normally laugh out loud when I'm reading, it's got to be really funny!). Also, I would totally become dangerous by doing samurai-monster training with her!!
---
GUACAMOLE | The Cost of Creaminess – A book you paid too much for
One book that I've paid too much for (especially because I've bought it twice) is this 1946 edition of Jane Eyre by Charlotte Bronte. I initially found it (and Wuthering Heights, it was a box set!) at an estate sale, and I only spent FOUR DOLLARS on both of them! This was during a phase of my life when I thought it would be super cool to have an Etsy shop cultivating really interesting books and selling them, so I sold them. (Just cry with me, please?) I then told my beau that I couldn't believe I had ever made such a horrific decision, and he helped me find them again – which actually ended up working out okay, because a) they were in better condition, and b) they were FIRST EDITION FIRST PRINTINGS! (If my house every catches on fire, these babies and the cats are getting out for sure.)
---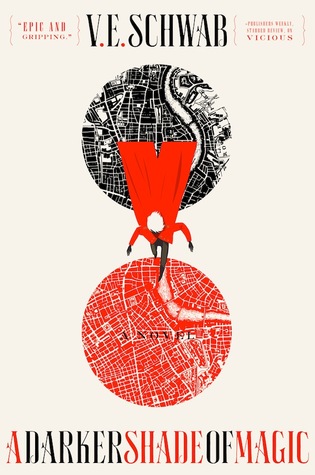 LETTUCE | The Handful of Crispness – A refreshing concept/theme in a book
A Darker Shade of Magic by V.E. Schwab was so interesting!! It was the first book that I've read by this author, and I can definitely say it will not be my last. The entire premise of this book was so unique and unlike anything I had ever read before. Basically, you've got this amazing world building happening where there are four different Londons connected by magic; each is in an entirely different world but they are able to be traversed by "Travelers" (one of whom is our MCs).
---
CHIPS | Le Pièce de Résistance – A must-read rec, if you like…
Say Goodnight, Gracie by Julie Reece Deaver is what I consider my first "big girl" book; I found it at a used book sale when I was 13 years old, and after my mom decided it was okay (she vetted all my books as a child) I absolutely devoured this book! It's this absolutely heartbreaking story about two best friends and how they cope with an unspeakable tragedy. It helped formulate so many thoughts about what it was like to be a friend, and how to be strong in the face of adversity. Even though the book is about 30 years old by now, I would still recommend it to anyone and everyone.
---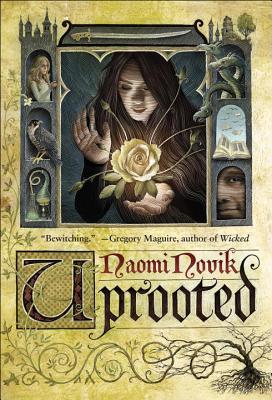 TABASCO | The Kick to the Face – Your favorite fight/action sequence
Uprooted by Naomi Novik might not seem like the book that would be chosen for this topic, but while trying to come up with a book I realized I really don't read a lot of books with intense action sequences! The one in Uprooted was a lot more drawn out and not like BAM ACTION, but it was a pretty tense few pages, in my humble not so many action books reading opinion! 😉
---
I'm tagging:
Lauren from Bookmark Lit
Rachel from Confessions of a Book Geek
Ashley from Must Love Books
And anyone else who wants to participate!
---